The Best Okanagan Parks for Each Age


We are lucky to be spoiled for choice when it comes to parks and playgrounds in the Okanagan!
With so many options available, we want to help you find your new favourite and have broken it down by age group, so your child can get as much play out of the park as possible!


TODDLERS
From 0-2, these little ones want to do as much as they possibly can at every moment!
Let them explore and learn on these playgrounds that are easily accessible for them. 

Mission Creek Playground, Kelowna
This accessible playground offers ramps, making it easier for crawlers or new walkers to make their way into the playground. Built-in games will keep them entertained as they twirl X's and O'x and turn wheels and knobs. 
Marshall Field Playground, Vernon

Made of recycled tires, the ground at the playground is soft for little ones still getting their bearings. Ramps offer easy access, while a small climbing dome, toddler-friendly swings, and musical games will keep them busy

Ben Lee Park, Rutland

The rubber ground is always a win for early walkers who still need a soft place to land. The accessible playground is great for movers of any age and ability, and the brightly colored playground will keep littles entertained for ages. The nearby splash pad draws larger kids, so any young ones should be carried to dip their toes in the cool water.
MINIS
These 3-6-year-olds are raring to go!

Ready to take on any playground, and climb to any peak. These parks will challenge them, without pushing them too far.

Lackawanna Playground, Penticton

Located within an enclosed fence area, parents are offered an additional safety aspect as their kids run around Lackawanna Playground. With multiple slides, numerous climbing structures and plenty of space to run, this park will have your child sleeping well tonight.

Quilchena Park, Kettle Valley

Parents may find themselves waiting in line when they see the tube slide that takes kids down a long hill. With numerous play structures, kids are able to find different areas to play, and try new skills. Mature trees offer shade, a major win for parents. 

Lakeview Park, Vernon

Adjacent to baseball diamonds and a large green space, Lakeview Park is a newer playground that has climbing walls, numerous climbing areas, and wobbly walkways. Home to an Unplug & Play box, children have access to paddles, racquets and balls as they play.

BIG KID
Even if they're pretending they're too cool for school

There are still activities that your 7+ kid will enjoy.

Oyama Zipline Adventure Park, Oyama

Kids 4'8" and taller can climb, jump and swing through the obstacles that are hung throughout the aerial obstacle park. Climbers will test and impress themselves as they try different levels of difficulty as they make their way around the course.   

Okanagan Adventure Park, Kelowna

Okanagan Adventure Park offers adrenaline-pumping fun for all ages of the family. Older children will enjoy the Classic Course with rope swings, swinging logs, and a wobbly bridge, while younger children can explore a course with a maximum height of 15 feet high.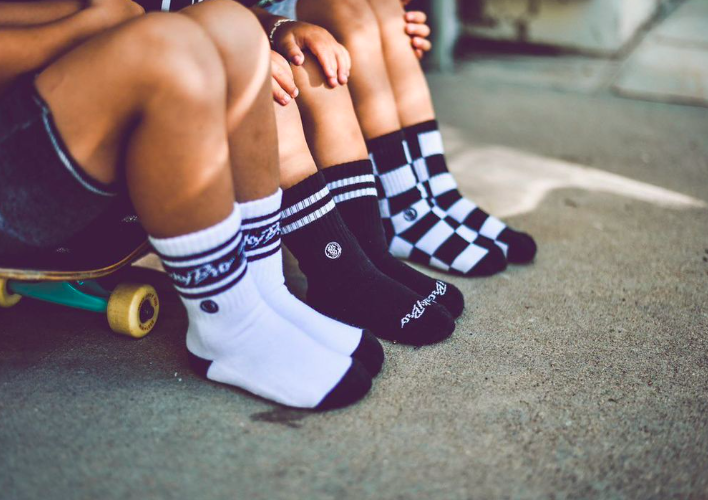 Air House, Kelowna 

This one is not a park, but just had to be added to the list of fun! This is THE indoor gym in Kelowna to be at for toddlers, kids and professional athletes.. (aka parents)! There is a wide range of trampoline and action sport programs for everyone. Air House has a drop in schedule or lessons. They have done an amazing job at creating a safe and fun learning environment. With a Freestyle Trampoline area, a spring floor area for Parkour and Gymnastics, and a Skateboard mini pipe area. This is a such a fun place to starting to learn trampoline basics. Lessons, Drop In, Camps and Birthday Parties. Briggs started lessons at Air House at 14 months and loved bringing his Grandpa here every Saturday morning.